2016 Contest: An Interview with Poetry Judge Hoa Nguyen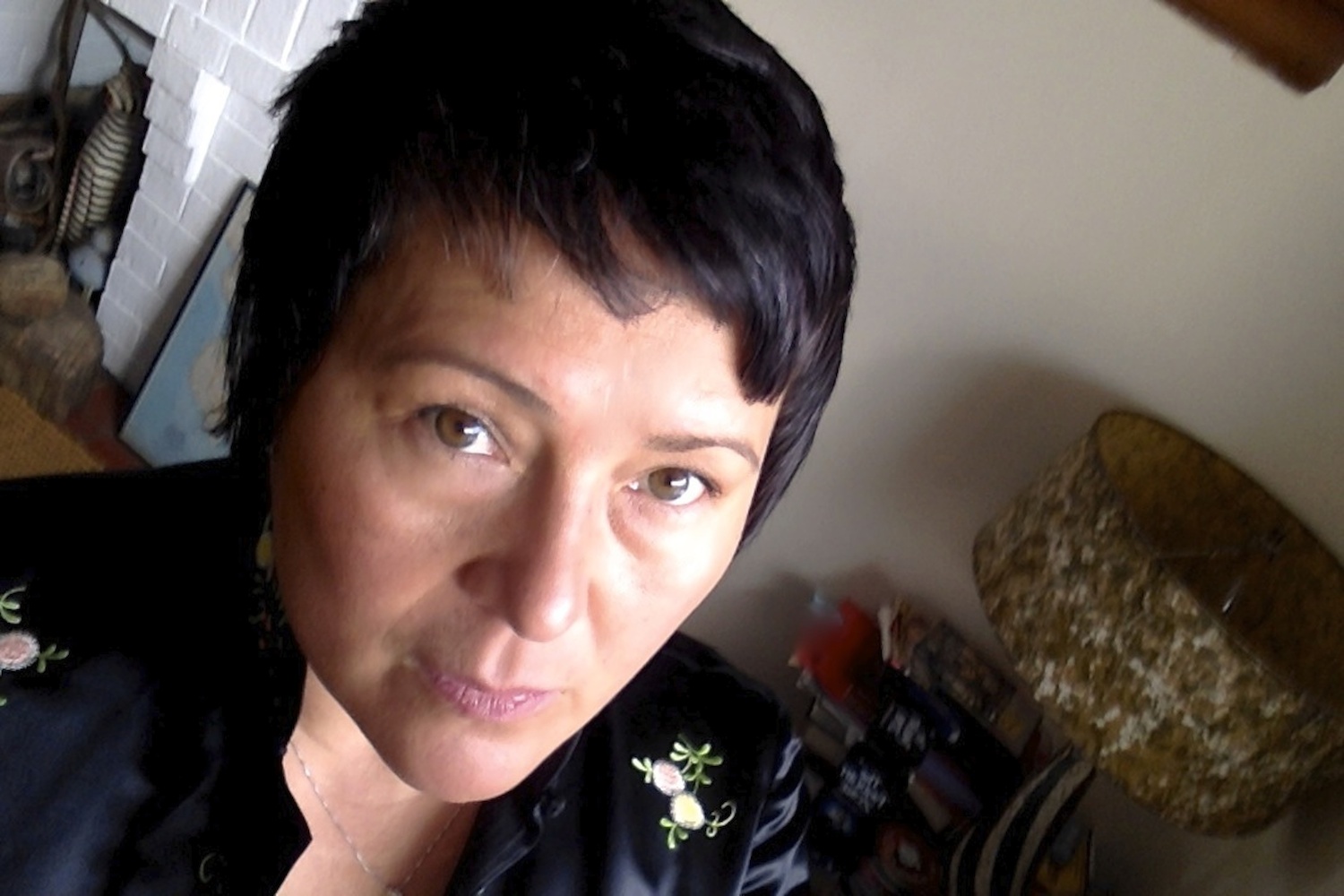 Born in the Mekong Delta and raised in the Washington, D.C. area, Hoa Nguyen studied poetics at New College of California in San Francisco. She is the author of As Long As Trees Last (Wave Books, 2012), Red Juice: Poems 1998-2008 (Wave Books, 2014), and Violet Energy Ingots (Wave Books, 2016). Nguyen teaches at Ryerson University's Chang School, for Miami University's low residency MFA program, in the Milton Avery School for Fine Arts at Bard College, and in her own long-running, private poetics workshop.
Interview by SHELLEY FELLER
Black Warrior Review: What have you been reading lately? What has struck you as especially impressive, relevant, or interesting? Same question for movies, songs, the arts & beyond: what has piqued your interest?
Hoa Nguyen: Recently it's been mostly essays on race and post-colonial studies; this sent me back to Aimé Césaire and his Discourse on Colonialism—and his poetry.
Today (24 Feb 16) I am tempted to buy a plane ticket to New York City so that I can go to the "Seance from the Archive" performance at the Asian American Writers Workshop. From AAWW's event description: "Experimental poets NourbeSe Philip and Phinder Dulai draw on legal decisions, ship records, and other archival materials to engage with the passage of bodies of color across the waters: the dead of the slave trade and South Asian migrants refused entry at port." This knocks me out on several registers: poetry as addressing and recovering history, community action, attention to the dead, and a sense reprisal.
Ken Chen's AAWW programing has been incredible; I'm also a big fan of their online journal, The Margins, for the essays, interviews, fiction, and poetry.
BWR: To extend that question: what poets/writers/artists do you find yourself returning to—for pleasure, instruction, kinship?
HN: About 17 years ago, I started my own school for poetry. It's developed into a series of workshops that I hold three times a year in cyberspace and/or my home (now, Toronto).
In it, myself and a group of committed poets read and write through a large body of work. We read the text, poem by poem, together, aloud, and then I orchestrate a series of writing prompts inspired by the text. All of this allows me to get immersive, to experience the arc of a single poet's oeuvre in a way I might not otherwise (because my tendency is to dip in and out of volumes of poetry).
Right now we are reading Frank O'Hara's Collected Poems. Last session, we read through Amiri Baraka's S O S—it led me to read O'Hara's art reviews and Baraka's now classic Blue People: Negro Music in White America.
What I love about it is that my course prep allows me to dig deeply into the work and life—and from this engagement, to see the patterns of context, community, and history (both literary and social). And that I get to do this while in the company of so many wonderful poets doing the same is simply a delight and keeps the creative cycle refreshed and my mind and pen moving.
BWR: Your poems have a distinct look and feel; they are compact and quick-footed, yet sonically lush and expansive in their scope, conjuring multiple overlapping worlds of extraordinary texture and depth. Could you say a little about this pattern of compactness?
HN: I love density, hooks, edges, and blurs—like poems as a three minute post-punk song. But I also want to get the worlds in—and include the reader. I'm interested in pushing against and with language at the level of the syllable or phoneme–and to bend it with layered meanings and associations.
BWR: Your poetry, for me at least, is one of enchantment. How do you see your experience as a tarot expert inhabiting and informing your practice as a poet?
HN: Tarot is about being available to deeply patterned associations; I'm Jungian influenced, so for me it's about apprehending archetypes as they reach in and beyond.
Enchantment is a great word, because it's basis is chant, rooted etymologically with singing: to sing. Violet Energy Ingots, a book of poems that Wave will bring out in the Fall of 2016, circles around singing, song, sung. I think my poems have long done this.
BWR: Your poems are often politically charged, addressing various intersecting legacies of oppression and violence. How do you see poetry acting as a form or vehicle for struggle, for resistance?
HN: Yes, it is a hope I have for poetry—that it can be a form of struggle and recovery (etymologically to 'get back').
BWR: Are there any particular "emerging" poets/writers you would like to give a shoutout to, whose work you'd recommend?
HN: There are many; here are just a few:
Amanda Ngoho Reavey's first book Marilyn published in 2015 from Operating Systems.
Lucas de Lima's first book Wet Land from Action Books, published in 2014.
Marion Bell, who we featured in newsletter number 2 of SPIA.
Ginger Ko's reissued Mother Lover from Bloof Books. Also from Bloof, I Hate Telling You How I really Feel by Nikki Wallschlaeger.
---