Meet the Editors: An Interview with Poetry Editor Sammi Bryan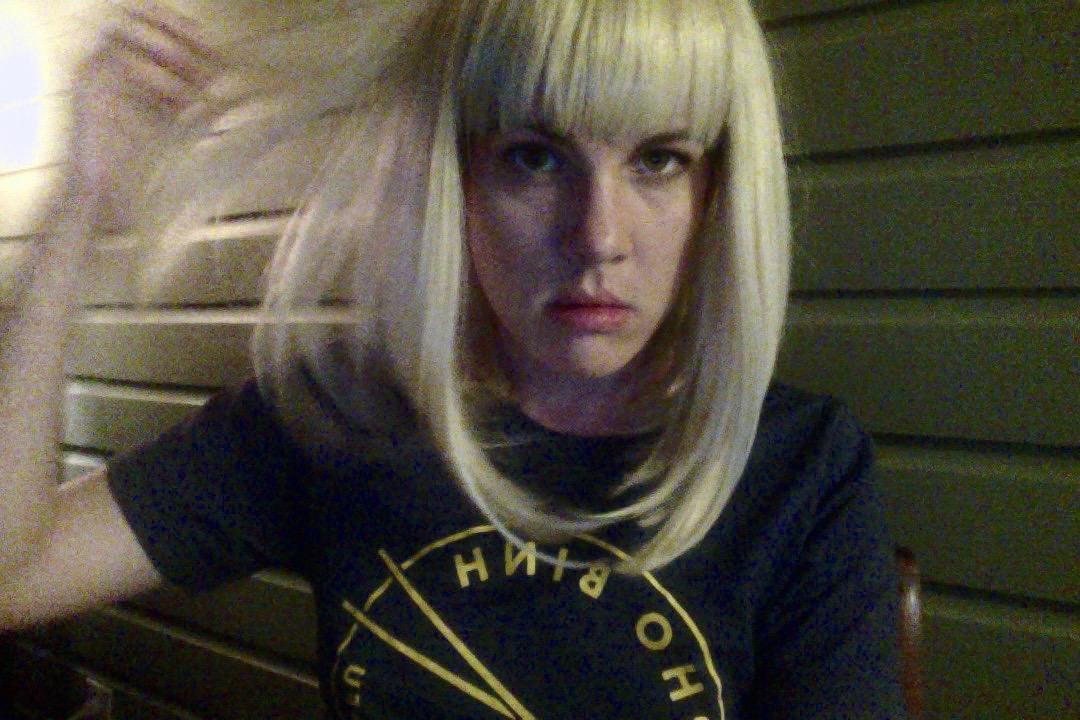 It's a new year and new staff here at BWR. We (the editors) interviewed each other so that you (the world) could get a sense of us as editors/readers. We're pleased to meet you!
---
Interview by GAIL ARONSON
Gail Aronson: Tell us a little bit about yourself as a writer and human. Describe your writing process. What inspires you?
Sammi Bryan: I'm interested in a lot of things (and passionately so) at any given time, all the time. I tend to cultivate a macrocosm of projects, i.e. right now I'm working on a series of poems about Final Fantasy X, three essays, and a YA novella in addition to practicing yoga religiously, re-learning piano, and uncovering all the ways to cook with sweet potatoes. I guess I need a lot of stimuli in order to feel productive — and alive — so I draw energy from different areas and forms. In that way I'm the kind of writer-human who depends primarily on "inspiration" as opposed to a routine of writing every day and that inspiration comes from staying attuned to the world around me, whether that means noticing the dried wasp nest that still hangs above my front door or meeting another regular at a place I frequent, and generally just trying to pay attention to experience — the tangible, the tactile, any internal revelations — and the experiences of others.
Also anything Buffy and the lyrical stylings of Carly Rae Jepsen.
GA: How do you see the work BWR does as a journal, and what do you hope to accomplish this year in your role as poetry editor?
SB: Personally, BWR has a history of making me laugh-cry-ache. Each issue contains such a breadth of (r)evolving emotions. I think that's because we call for all kinds — poetry comics, vulnerable lyric essays, fabulist fictions with palpable realist hearts, poems that, if they left the page, would taste like blood and oranges. I know the word "hybridity" has been criticized for being a sort of catchall term, but to me BWR really does strive to curate that kind of writing. What I mean by that is, I feel like BWR really tries not to focus on questions of genre or aesthetics and rather listens to the work as it appears, searches for its center(s).
As an editor, I really want to keep this intact but I also want to keep pushing the tonal possibilities of the work. I think now, especially in our current social/political climate, it's easy to forget things like joy and playfulness when sometimes those are our most defiant and subversive emotions. I want to curate a menagerie of evocations.
GA: Do you have any guiding thoughts or questions as you read submissions? How would you describe the work you'd most like to see in the journal?
SB: Reading submissions, I start to see distinct patterns of voice, form, imagery, etc. This doesn't necessarily mean that the work is unsatisfactory, only that I'm looking for poems that move differently or are aware of their moves and make an effort to thwart them, step on their partners' toes or switch rhythm halfway through. I like poems that make me function by their logic, on their terms. If you say that the melted Tylenol capsule between the bathroom tiles didn't text last night, afraid of becoming a body next to you in bed, I'd rather feel for the Tylenol, something so innocuous yet so specific, and the half-occupied (or half-emptied) bed instead of immediately thinking, "Metaphor!"
That's a terrible example but I like poems that attach emotion to surprising things in surprising ways. I also like register shifts and polyvocality, poems that play with mimesis and ways of telling. Most of all I'm looking for poems that, in whatever form they take, reveal an honesty. A poem may be gorgeous to the eye and ear, may be well crafted, but I want to feel it working through emotion or deconstructing a history. Years ago, in one of my first poetry classes, a peer of mine described the work of one poet by saying, "I feel like there's a ram running in a room full of fog and all the other poets are interested in the ram. He's just interested in the fog." I like the kind of poetry that's fascinated by fog.
GA: Tell me about the last book you read that stuck with you.
SB: I'm going to have to make this plural because I generally juggle two or three books at a time but I recently finished Night Sky With Exit Wounds by Ocean Vuong, Bright Dead Things by Ada Limón, and Bianca Stone's Poetry Comics from The Book of Hours. This is a dangerous/revelatory emotional cocktail — take in small doses and by that I mean consume until your hands hold fire. 
GA: If you could only travel with one mode of transportation for the rest of your life, what would it be and why?
SB: Pegasus, definitely. When I was a kid, I was really into Greek mythology, especially any tales about creatures. I loved the story of Perseus and the Kraken (also the inspiration behind the 1981 gem Clash of The Titans, another important artifact from my childhood and totally worth watching). But let's be real: Pegasus was the unsung hero in that adventure. Plus, all the majesty of a unicorn and 20x the speed. I've given this a lot of thought.
GA: Recommend three things other than authors/books. Anything you want to recommend from a movie or a song or kind of sandwich to a phone app or a kind of animal.
SB: I've really gotten into the podcast "Harry Potter and the Sacred Text." The hosts, Casper ter Kuile and Vanessa Zoltan, share a background in divinity studies and are (re)reading their way through the series. Each episode they discuss a chapter under a central theme like "Forgiveness," and "Curiosity," really delving into the humanity of the characters and the complexity of their actions. They perform close-readings inspired by religious practices and grant blessings to characters and even if you aren't a devotee of HP, the conceit of reading something you love as if it were sacred is really grounding and beautiful.
I've been obsessed with the album How Sad How Lovely by Connie Converse for the past few years. First of all, she has a crazy life story. She disappeared in 1974 and was never heard from or seen again until her album surfaced in 2009 and it's just this semi-complete but still rough studio recording. Like, you can hear people from the booth talking and she messes up a chord progression in one song, chuckles about it, and keeps playing until she stops stumbling. She has this really big, weird voice and her songs seem like typical little folk tunes at first, but they're so emotionally complex and portray femininity in really subtle, haunting ways. Also, she manages to rhyme "squirrel thing" with "quarreling" so if you're not hooked already, there you go.
Above all, the animal you must keep in mind is the fox. You need to know everything there is to know about foxes. Your life will be richer and more mysterious.