Meet the Editors: An Interview with Nonfiction Editor Nabila Lovelace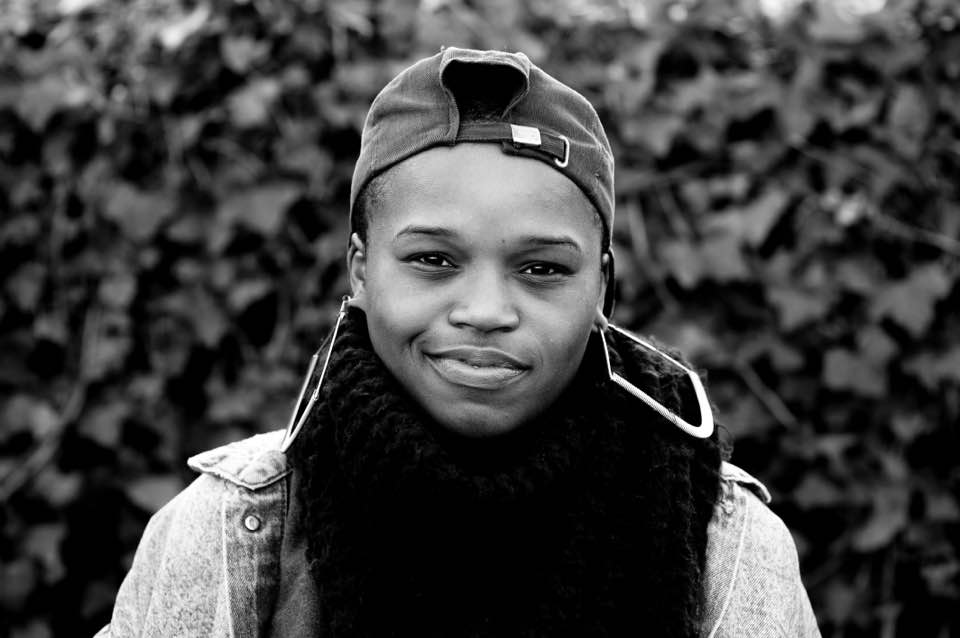 It's a new year and new staff here at BWR. We (the editors) interviewed each other so that you (the world) could get a sense of us as editors/readers. We're pleased to meet you!
---
Interview by SHELLEY FELLER
shelley feller: You're one of the busiest people I know—in a good way—catching good vibes from every direction and making things happen. So, this is either three separate questions or one really long question.
Nabila Lovelace: shelley you are the kindest!
sf: a) Could you speak a little about the work you've been doing as co-founder of The Conversation?
NL: Thanks for asking shelley! So The Conversation is Aziza Barnes & I's yung brain child. In 2015 we began our journey at our respective MFA programs. Her at University of Mississippi (shoutout to the fam) & me, here at the University of Alabama — Tuscaloosa. During a trip to NOLA for Barnes' birthday in October 2015 we began to plot what it would mean to interrogate the possibility for Black Mecca & the ways that the South, in particular, has a long history of being a place invested in bunkers & mecca. With that being said we contacted 17 writers, from all over, if they would consider traveling with us, together, through Alabama, Mississippi & Louisiana giving reading, craft talks & workshops discussing the blurred lines of place, linage & blackness. SO last October was the first Conversation Literary Festival & wild enough it happened! Our fellows were fantastic & we are currently working on a short film of 2016's adventures, as well as gearing up for 2017's festival! We're excited to announce this year's fellows & festival speakers. It's an exciting time.
sf: b) Tell us a little about your work as poetry editor at the Offing. Do you approach poetry (reading/writing/editing) differently than nonfiction? And how does your work as an editor inform your work as a writer?
NL: My work as an editor truly informs me into possibility. The favorite thing for me about reading for both poetry & nonfiction is the ways that work will surprise you. I find that much of how I approach reading poems feeds into my eye in the nonfiction realm. I think that my process in reading nonfiction books is very different than how I read poems. My best friend Thiahera Nurse once told me that her mentor thought it incredibly urgent & important to express to her class that in order to write your first book you must put whole books of poetry in your body by reading them out loud, in one sitting. Ever since she told me that last summer i've been trying to make sure that I hold myself to that practice. So whereas, i'll read a nonfiction book or even a longform essay in parts or over the span of several days, for poetry collections, 8/10 times these days, i'm reading them all at once, out loud, in the comfort of my own home.
sf: c) Your debut poetry collection Sons of Achilles is forthcoming from YesYes Books (congrats again btw!!)—tell us a little about how that book came into being, where it's coming from (thematically, emotionally, etc.)…
NL: Thank you so much shelley!!!! I still can't really believe it to be honest. The first poem from this book came out of a local Cave Canem workshop with the incredible Erica Hunt. The poem narrates a funeral in which the dead is not the center of attention, but instead a character seizing the moment to enact revenge. Out of that poem sprouted many an obsession with intimacy & violence & the central question circling what it means to be in and of a linage of violence. My first semester in Grad school I took a course with Joel on the Classic epic poems of Homer, Ovid & Virgil . In that class I was able to look at the ways violence has been represented on a historical level & interrogated that through a series of poems meditating on Achilles. From mythical characters that depict and pass down a progeny of violence through their canonization, to the witnessing of violence, i'm mostly questioning the ways violence enters and inhabits a life. How every interaction one has with violence and intimacy, fictional and/or real, feed into relationships with self and others. How does a black woman parse, navigate, and unlearn the ways violence and intimacy intertwine, when the trauma from it is familial, cultural and even state sanctioned? How do I become better at implicating myself in the violences I have learned and committed?
sf: Why BWR?
NL: Black Warrior Review is a publication I've respected for a long time as it's lived with me as a space that centers innovation & risk. That being said, I am also always aware of whose work is presumed under the banner of "experimental" & whose is left out of that conversation. That even now black & brown poets are still disparaged for work that is "narrative". That being said, I most wanted to join the BWR team after being apart of the process for issue 43.1. Being in the room for discussions on two particular pieces "Many Men Make" by Kamden Hilliard & "I Will Write a Bestselling Native American Biography" by Elissa Washuta, made me excited for the possibility of where BWR is going. I'm very excited to be able to be a part of this years team & curating our take on what it means to take risk & write with stakes.
sf: Describe your last reading experience.
NL: The last reading experience I remember right now was a reading for a series in Brooklyn called NOMAD reading series hosted by Jayson P. Smith. That night I got to read with true heroes, folk I love, I think it was one of the best readings i'd been apart of last year. Jayson gave me the great blessing & pleasure of reading with Angel Nafis, José Olivarez & Hanif Willis-Abdurraqib. There were so many people I love in attendance, the room was buzzing, & everyone's work was awe inspiring. I'm thankful to have been in that room, nights like that keep me alive.
sf: I'm writing these interview questions for you with only a few hours remaining in the year 2016, and I'm wondering, what ~emerging~ writers would you urge the world to read right this very minute? (other than yourself 😉 <3 xo)
NL: THERE ARE SO MANY lol. I think we live in such an ill time because so many writers are fantastic. Emerging poet is such an elusive term to me, so I'm just going to list as many folk as I can that I've read & been moved by who have 0-1 books in 90 seconds lol. All the Fellows From the Conversation (ASAP), Whole Dark Noise Collective, Nkosi Nkululeko, Tiana Clark, Diamond Forde, Monica Sok, Kayleb Candrilli, Jonah Mixon-Webster, Taylor Johnson, Tafisha Edwards, Justin Phillip Reed, Donika Kelly, Clint Smith, Luther Hughes, Tommy Pico, Ashley Jones (timer ran out)
sf: Ok, most importantly—What was the first CD/cassette/whatever you ever bought for yourself?
NL: It was either Tatyana Ali – Kiss The Sky (which had bangers) on CD, or Soul Food Soundtrack on Cassette.