Meet the Editors: An Interview with Nonfiction Editor Kayleb Candrilli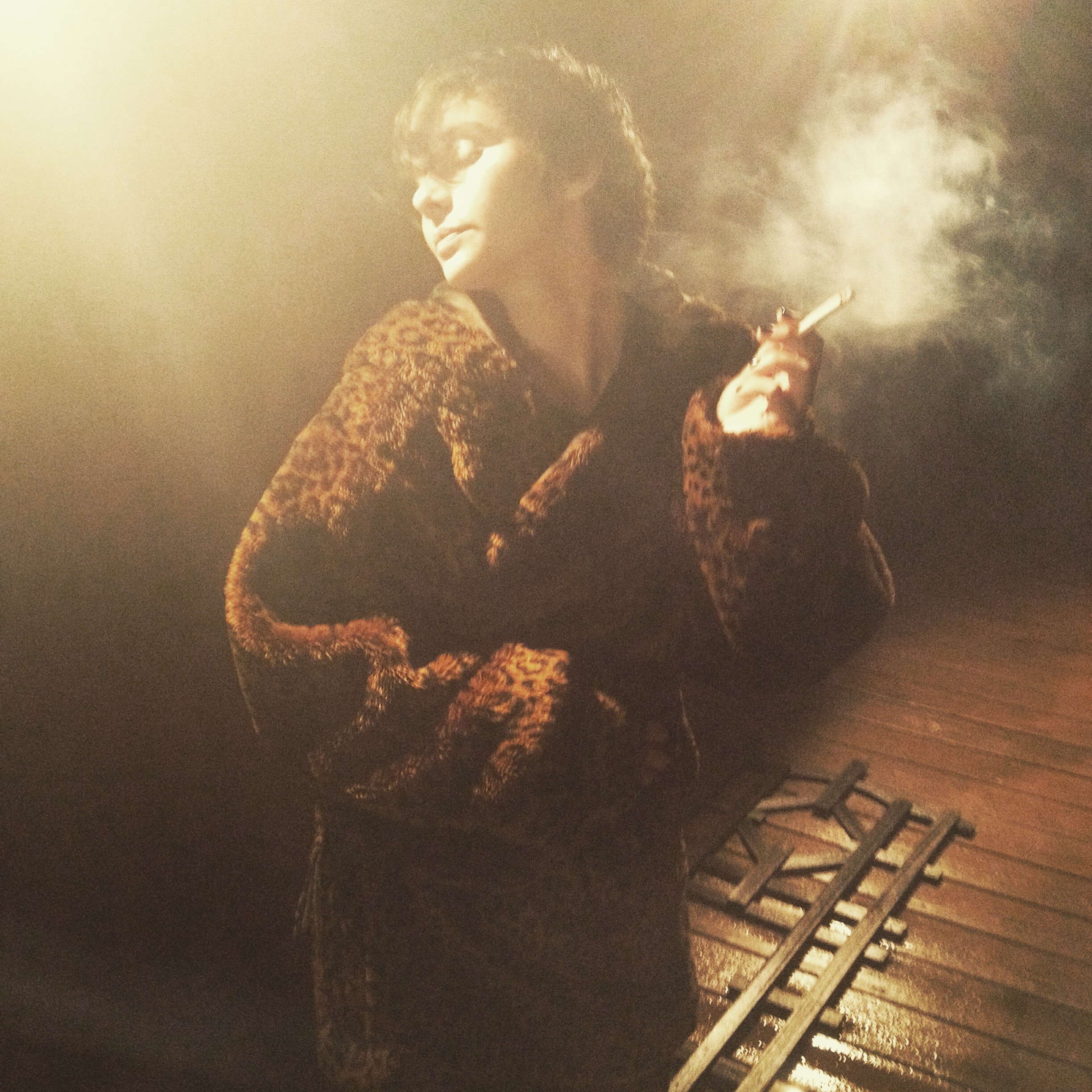 It's a new year and a new staff here at BWR. We (the editors) interviewed each other so that you (the world) could get a sense of us as editors/readers/weirdos. We're pleased to meet you!
---
Interview by GAIL ARONSON
Gail Aronson: What does your absolute perfect day look like?
Kayleb Candrilli: My perfect day is hyper specific but here goes: Imagine the Bonnaroo campgrounds in Manchester, Tennessee. It's 100 degrees and I'm in the shade of a pop up tent with my mom and two of my best friends in the whole world. We are making eggs and drinking mimosas. We are taking polaroids and playing cards and joking with the neighbors, comparing hangovers and detailing the shows we saw the night before. The mimosas turn to beer and we play corn hole and dizzy bat until the sun starts to set. Then we all walk into Center-Roo, covered in a thin film of dust and enthusiasm and we dance. We dance until the sun comes up, and in the morning walk back to camp we find some food vendor iced coffee and start the whole thing again. There's nothing better than festival season.
GA: What sorts of things, literary or non-literary, inform the way you think about writing and the process of making things in the world?
KC: If I had to pick what influences my writing the most, I'd pick music. I have a very particular taste in music, i.e. all EDM all day, every day. I think that surprises most people, but the movement of an EDM song is awfully like the movement of a successful piece: the drop as your Volta, the outro as denouement, the beat patterns as syntax and scansion, each double time is all trochees and hard stresses. It just makes sense to me. Second to electronic music, painting is definitely what I take most from visually. My process relies heavily on ekphrasis and finding new color pallets. Right now I'm working on a whole series in conversation with Hernan Bas' paintings, and I'm really happy with the surrealist images his work leads me toward.
GA: Describe your nonfiction tastes and preferences. What kind of work would you like to see in BWR?
KC: I want genre bending. I want prose that is as careful as poetry. I want narratives that haven't had the airtime they deserve. I want lyricism. I want a piece to make me uncomfortable. I want to cry and laugh. I feel like it's lazy to say that I know it when I see it, but I think in this instance it's true. There's no style or content that calls to me no matter what. I'm just looking for honesty, however that might manifest.
GA: What have you been reading? Any recommendations and/or books coming out that you're excited about?
KC: This year, [insert] boy wrecked me in the best possible way. I sound like a broken record, but Maggie Nelson's Bluets is damn near perfect to me. And I'm excited to get my hands on Sam Sax's chapbook sad boy /detective and Aziza Barnes' forthcoming i be, but i ain't.
GA: What is the last: song you listened to, kind of pizza you ate, thing you watched, and picture you took with your phone?
KC: Haha, best question:
Hayden James – Something About You (Odesza Remix) <3 I really, really love this song
Supreme***Pizza
Both Miracles on 34th Street
And a picture of my niece and me acting super grumpy