Meet the Editors: An Interview with Managing Editor shelley feller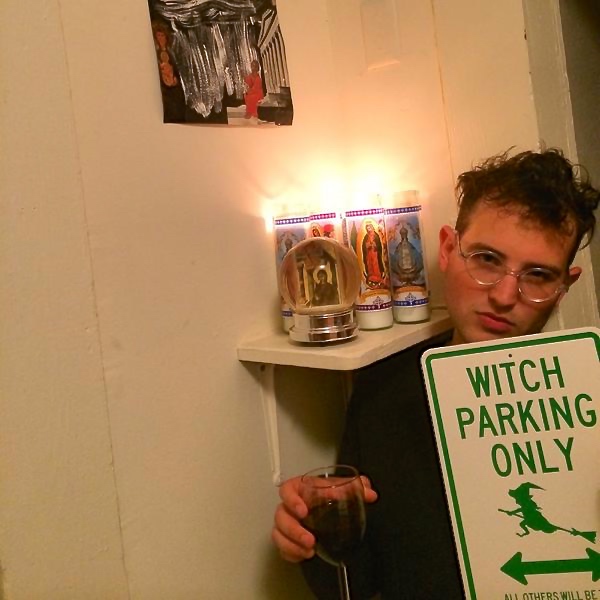 It's a new year and new staff here at BWR. We (the editors) interviewed each other so that you (the world) could get a sense of us as editors/readers. We're pleased to meet you!
---
Interview by EMILY COON
Emily Coon: What cultural moment in the last decade or two has most influenced your aesthetic?
shelley feller: Michelle Kwan earning eight perfect 6.0's in her long program at the 1998 national championships while wearing an effortless ice-blue velvet dress.
EC: If you could live inside of one book, what book would you choose and why?
sf: Cooking for Jeffrey, because there's no greater pleasure than cooking for the people Ina Garten loves—and particularly for her husband, Jeffrey.
EC:  What BWR piece do you keep returning to?
sf: "Trans Memoir 8," by MOSS WITCHMONSTR (f.k.a. Sara June Woods). Her Sea-Witch project is really something special (you can see more of and support her work at http://moonbears.biz/). Maybe it's just because I'm also a wackadoodle Scorpio, but I feel an immediate and intense connection with her writing. Reading her work is like living that performance piece, "Breathing In, Breathing Out," that Marina Abramovic and Ulay did where they breathed into each other's mouths until they were on the verge of passing out. She writes, "Care is a desired ending, but one that cannot be obtained without an intense, even violent, period of restructuring." And like, yeah…fuck.
EC: What are your top three goals/hopes/dreams for BWR this year?
EC: My only goal is to make sure we do right by our readers and literary comrades—that we publish and promote unique and necessary voices, now more than ever.
EC: What makes you go WHOA? What thrills you?
sf: I'm drawn to anything expansive, weird, and voicey. I can also appreciate something soft, controlled, & generous. Currently, I am rly whoa'd by the writing & art of Porpentine Charity Heartscape (http://slimedaughter.com/). I like to click things.
EC: Why poetry?
sf: I was a figure skater for ten years. I quit at the age of 17 for a number of dumb complicated reasons, and I needed a creative outlet. One thing led to another and now I'm in my third year of an MFA lol.