An Interview with Yanara Friedland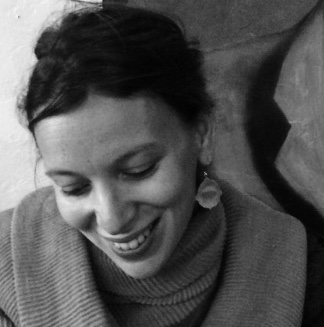 Yanara Friedland is a German-American writer, translator and teacher. Her first book, Uncountry: A Mythology was the winner of the 2015 Noemi Press Fiction award. She is the recipient of research grants from the DAAD and Arizona Commission on the Arts, supporting her current book project Groundswell, a choreography of border regions. Recent work has been  published by Essay Press, Fence, and PEN Poetry Series.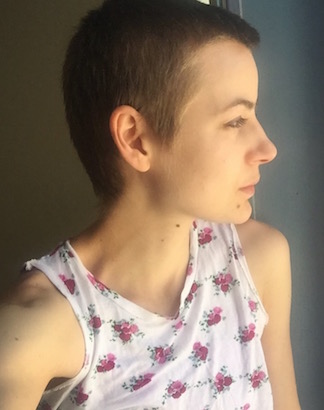 Emily Alex is a Noemi Press editor and the Prose Editor at Puerto del Sol. She teaches composition and creative writing at New Mexico State University, where she is pursuing an MFA in fiction. You can find her work in The Offing.
We're taking a break from our content by/about BWR writers to feature an interview from our friends at Noemi Press! 
---
An Interview with Yanara Friedland, Author of Uncountry (Noemi Press, 2016)
Interview by EMILY ALEX
I am less of a writer and more grounded in a tradition of chronicler, scribe, archivist; someone who moves between times and their respective archives, lifting and carrying materials across the heavy thresholds of so-called history and space.
Emily Alex: What was the initial seed for this book? What places, characters or thematic threads were present from the start?
Yanara Friedland: I traveled to the Ukraine in 2011 and also traversed part of the Harz mountains in Germany that summer. Those two ancestral places and the characters, such as my great grandmother and my grandfather, emerged as strong spaces for dialogue and encounter. The book attempts to quite literally house characters who on one level or another have struggled with placement. The kind of belonging Uncountry proposes is not necessarily tribal, national, or even cultural, but the unique and renewing contact zones that exist within the weave of contradictory, apparently separate, and often contentious storylines.
For several years, I struggled with the form. I couldn't quite imagine how to bring these different fragments together. There were so many drafts. Really endless drafts. At one point I was going to throw the whole thing out, because it didn't make sense. But at a certain point in the revision process, I understood the logic of the work. I understood what the book was up to. I remember changing the section titles from Houses to Histories and once I wrote out all the chapter headings for the table of contents, I saw the dim lights and lively shadows of Uncountry wave back to me.
EA: Were there any models for the book's multivocal form?
YF: My structural approach was influenced by Midrash, the ancient rabbinical tradition of commentary, which allows one to move narratives beyond their own time-space limitations, their absences and silences, providing a manifold commentary on an original source.
EA: Were the prologues present in your early drafts?
YF: No, the prologues entered fairly late, but they are important in order to understand the theme of a particular section. I always think of the book as having several gates through which the reader must pass. The prologue is the beginning of walking the reader through the section's specific landscape, themes, and conflicts. It is a way to ground the more fragmentary narratives that follow, which are not linear and are often cross vast historical spaces.
EA: The book also crosses a great deal of geographical space…
YF: The old sickness of rootlessness (as Simone Weil would say) is one that runs in my family. It happened for different reasons and under very different circumstances, but my people moved a lot. I have moved a lot.
EA: What was your research process like? What do you think is the value of drawing from memory, folk lore, myth, and dream in the creation of a historical account?
YF: I did some research, but usually just as a way to open the imagination. A lot of the "research" came from actually visiting places, taking notes at certain sites, drawing a landscape or observing people in the park, the cafe, thinking about their inner lives. But there were certain storylines that I specifically sought out and read about, i.e. Ulrike Meinhof's biography or even the reversed fairytale of Hansel and Gretel which was inspired by a book by the German author, Hans Traxler.
I was really interested in juxtaposing official history with legend, anecdote with facts, certain historical events with mythology. These are different registers, ways to convey experience, but they don't exist in a vacuum. I was interested in the possible intimacy between these different sources. The way they would begin to speak to each other and could become extensions for one another, fill in previous absences, and offer new interpretations of another's narrative dead end. So, even though these are self contained pieces I also think of them as clearly connected, kaleidoscopic, or as a form of quilt.
EA: Do you think of this work in terms of particular genre?
YF: Naming—calling something poetry, for example—can clarify and charge the work as well as the reading experience in necessary ways. But I struggle with terms like poetry, prose, hybrid. For me, it becomes distracting to think about whether it belongs to this genre or that. Life is not limited to genre conventions. For my own work, I rather think of it as language reflecting the world, story, consciousness. This reflection will look different each time. Uncountry is how language happened to me, in the very unique space that this I and the book created.
EA: Speaking of language… you are a German-American writer as well as a translator. Can you tell us about your interest in etymologies?
YF: I love etymology. It's like divination or reading a star map, another search for origin. I am interested in what language simultaneously conceals and reveals. Behind the word is something forceful and unexplainable pushing up against the form/language. It also immediately invokes lineage, the long train of departures and arrivals through which something comes into existence. The implication here is that we hold more than one meaning, source, origin. Through time and shifting contexts, applications and interpretations, meaning shifts and multiplies.
EA: How does the experience of writing Uncountry compare to writing your digital chapbook, Abraq ad Habra: I will create as I speak?   
YF: The chapbook is part of a longer manuscript, Embraces the carrion, which I wrote while walking several borders in Europe. In some regard it continues a thematic inquiry into belonging, border/marginal existences, and histories of migration, but it is much more grounded in a documentary approach and also mostly written as short prose poems. To me it works more specifically with the present day realities of, say, migrations across the Mediterranean, the protracted asylum process in northern Europe that awaits incoming asylum seekers, and the way personal narrative abuts against legal expectations and logic. I used extensive interview material and also primarily notes from the walks. In other words, less solitary pursuit and more writing that occurs amidst other movements, outside.
EA: Is a concern with personal history and memory one that runs throughout all of your work, as an author, translator, and teacher?
YF: I think that as a writer it is difficult to not be invested in memory or lack thereof, whether this is personal or collective. I often felt like I am less of a writer and more grounded in a tradition of chronicler, scribe, archivist; someone who moves between times and their respective archives, lifting and carrying materials across the heavy thresholds of so-called history and space. So little passes through the narrow straits of the historical backwards stare, and so I do feel committed to, in Anselm Kiefer's words, run into the gate several times, or over and over again, in an attempt to foster a living throughway between what is closed off and in the past and what is here and yet to come.
---