44.1 Feature: An Interview with Molly Gutman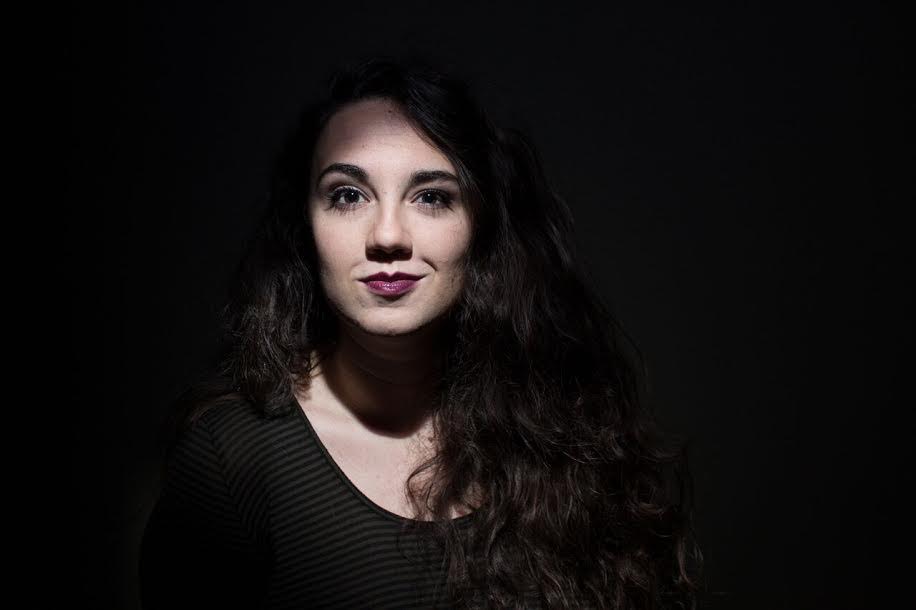 Molly Gutman is an MFA candidate in fiction at the University of Nevada, Reno. Her stories and poems have appeared in Psychopomp Magazine, Rust + Moth, Mid-American Review, Hayden's Ferry Review Online, and others; her work is forthcoming in anthologies out of Hermeneutic Chaos Press and Booth Press.
Interview by EMRYS DONALDSON
Black Warrior Review: I love the way that your story, "The Siren Lady's Handbook," deals with magic, ritual, and the process of transformation. The story merges magic with contemporary reality by, for example, telling a new siren lady to buy supplies at Target and, additionally, by locating the story in Chicory County, Alabama. What interested you in setting this story in a recognizable place and time?
Molly Gutman: Thank you so much for those kind words! I think the traditional fairy tale sometimes reads as untethered, especially in its antique, unspecific setting. (How is this village in the shadow of a castle unique to that other village in the shadow of a castle?)
So one of the experiments I like to run is to ask what might happen when elements of the fairy tale leak into our modern-day landscape. Something I often find is my allegorical figures starting to take on more substantial shape in their new environment. In this story, the protagonist is a literal siren with all the magical drama that suggests, sure. But she's also dealing with more identifiable issues, like how to own her bisexuality in a town that would rather ignore it.
The simpler answer is I write what I want to read, and I love stories situated between periods, styles, tones, etc. One of the most rewarding combinations, in my opinion, is when a reality has to accommodate conditions—like magic—it would normally cast off as ridiculous.
BWR: What do you hope readers take from "The Siren Lady's Handbook"? Any behind-the-scenes anecdotes or sources of inspiration you'd like to share?
MG: A two-part answer. The first: one of my favorite things about fiction is that five people can read the same story and each come away with a different interpretation. So I don't have one central message I hope people find in "Siren's." That said, I think the narrator of this story feels liminal and suppressed from several directions: she's pushed around by her family, she's ignored and later punished for her sexuality, and she's also accused of being a monster. She is physically that monster. But the jury's still out on whether she's metaphorically the monster, if sirenhood impacts her character. I'm not suggesting she makes good decisions—I think she makes pretty poor ones—but I don't see many alternatives for her, in this setting, that wouldn't also have ripped away parts of her identity.
The second part, behind-the-scenes anecdotes: So my mom is always looking for evidence of my childhood in my writing, and she reads this and immediately calls me to say, "I see the James Taylor Christmas album!" She totally ignored the negativity of the flashback in the story. Personally I have fond memories of that album, Mom's favorite, blasting full-volume through the house every December; I fabricated the negativity for the sake of this story. But that's very like my mother, to see the loving and the warm in a story that has so little of it. I could stand to learn more of the habit. As far as inspiration goes, the story began as a brief respite from my wedding planning crew—parents and fiancé—while we were all living under one roof and closing in on the wedding date. I'm constantly amazed by what a little coffee and writing can do for my morale.
BWR: As an editor, "The Siren Lady's Handbook" immediately struck me for many reasons, but particularly for the deft and clever use of the second person point of view. How did you arrive at this point of view? Are there stories or images from which you drew in shaping the story from that perspective?
MG: I'm glad you liked it! I love second person. The story started because I wanted to write fiction in a how-to manual. I also had the vague idea to write a story with a siren. It's the cooked spaghetti method, I guess; throw it at the wall, see if if it sticks. And it did. A friend had suggested I make folders of images on Pinterest, to use for brainstorming. I kept coming back to this one image, a line drawing of a mermaid with her tail bent to her chest, like she was hugging her knees. She looks weathered, but she stares straight out from the picture, like she wants to speak. Or like she wants to have a hard talk with her former self. The point of view unfolded naturally from there. Second person has a ton of uses, but most of my second person stories are stories back to self, where the I and You are close, and both present. I could call them auto-cautionary tales.
BWR: What is this story saying about the dangers inherent in love and seduction? Would you say that a siren song is also a warning call?
MG: Well, so this goes back to the idea of second person as a warning to self. Siren lore relies so much on sound, and I think some of the loudest moments in the story are when the narrator is reaching back through the manual, yelling, "listen to yourself!" So the story is partly a warning, about losing your sense of self, your sense of agency, of place.
But then there's the more direct juxtaposition—that, for sirens, every seduction is also a violence. Sure, her performance is a call for affection, but it's also very much a call to demise. The threat of violence amid seduction is devastatingly present in our world, no sirens needed. But the magic in the story seems to amplify the effect of that threat (and, perhaps, our willingness to pay attention to it).
BWR: I'm curious about the other fictional books you mention in the story, such as The Indiana Guide to Landlocked Aquatic Necromancy. How are you thinking about these texts?
MG: In a way, it's just world-building; a world containing handbooks like this one might have what other new titles on Target's bookshelves? It's also a way for the narrator to admit she has limited knowledge of sirenhood. All she knows is her own experience with the little pond ecosystem; in the beginning of the handbook she tries to extrapolate for a wider audience, but her instructions end up messy and unhelpful. Her handbook is more useful when it's part of a wider body of literature—hence the new titles.
I also think it's fun. I've formed an accidental habit; I'll craft ridiculous titles while I'm driving, or washing my hair. I'd have no use for them, if I didn't sprinkle a few into a story now and again.
BWR: What are you most excited about in the world of writing right now? What do you find yourself returning to, or wanting to read more of?
MG: Gosh, what a great question! I'm always excited to see interesting work in blended genres: novels/stories/poems that are literary (heavy scare quotes there) and experimental, and ambitious in form, and at the same time have all the trappings of more comforting genres like, say, thrillers or westerns or fantasy. I recommend Sarah Waters' The Little Stranger, which is a literary-historical-horror novel, every chance I get. I think my love for blended genre comes from an admiration of writers like Ludmila Petrushevskaya and Angela Carter, who took pains to make an historically disrespected genre—the fairy tale—personal to the traumas and narratives of their own contemporary moment, and whose legacies have absolutely impacted the way we now think about fairy tales. Where else I see this kind of work today: the fiction of Helen Oyeyemi and Sarah Shun-Lien Bynum, and anything stamped by Kate Bernheimer's editorial hand. I'm always floored and inspired by their work.
BWR: What sparks joy for you, aside from writing and reading?
MG: My rescue pup, a clumsy, affectionate beagle-collie. Quiet, early mornings with a good cup of coffee. And huge road trips across the country. I come from a family of champion road-trippers, and my husband and I try to keep up the tradition. In two months this summer, we've put in about eighty long-distance driving hours. I'm most impressed on the road by all the variation in color and texture: how, from the perspective of most US interstates, the midground and far distance will be completely different. Think farmland against dense forest, or scrub against clay mountains. Bonus points for driving at sunrise.
BWR: Looking ahead, what can readers of BWR expect from you in the future?
MG: I have one more year on my MFA, so I'm currently writing a novel that's also my thesis. And I'm putting the final touches on a story collection. I don't think I have any two projects that look alike, but I'll say they're both kind of whimsically dark. Those are the two projects on the near horizon, but after that, expect some even funkier stuff—I'm tinkering with some historical horror, some magical poetry, and a children's novel, to name a few.
---
To read Molly Gutman's work and more, pick up a copy of 44.1 or order a subscription from our online store.