2015 Contest: Poetry Runner-up WOLFMOON by Mary-Alice Daniel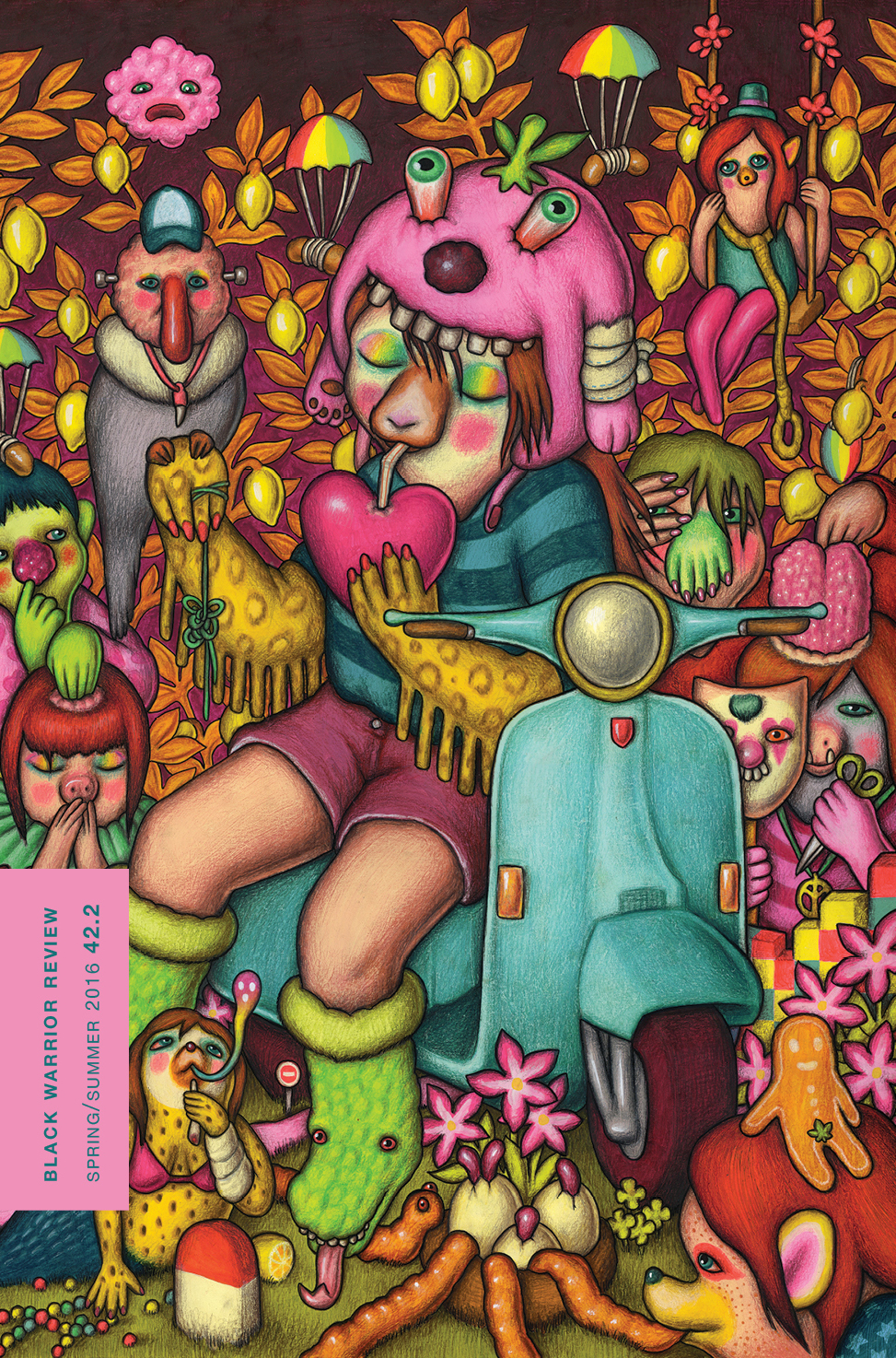 Mary-Alice Daniel was born in Northern Nigeria and raised in the suburbs of London and Nashville, TN. After attending Yale University, she received her MFA from the University of Michigan. Her adopted home is Los Angeles, where she is earning a PhD in Creative Writing and English Literature as an Annenberg Fellow at the University of Southern California. Her poetry has appeared or is forthcoming in American Poetry Review, New England Review, Mid-American Review, PANK, Hayden's Ferry Review, and other journals. She is obviously a Scorpio.
2015 poetry judge Heather Christle selected "Wolfmoon" by Mary-Alice Daniel as the poetry runner-up. Heather says:
"Wolfmoon" confidently brushes aside crusty voices who would forbid new poets the moon and howls out its own lunar tune. The closing line of its first section (which I am refraining from quoting here so as to not interfere too greatly with other readers' experience), is just fantastic, a slightly askew combination of adverb and credo I'd like to print on all sorts of surfaces, possibly beginning with my face.
---
Wolfmoon
by Mary-Alice Daniel
What the hell is a wolf moon?–we don't need any
more types of moons.
We just need a better moon.
One that gives more room.
Moon and its dark star of calamity.
Moon like moths: twilight-and night-flying white moths.
Moon and its half-suicidal / half-sexual effect.
The dogs of the Soviet Space Program were all strays,
had a wild love of steak and marijuana.
Cue mist, howl of wolf.
Nest of minks.
Doggy suicides–
over a bridge in Scotland–(fifty!)–tenacious and acrobatic,
all long-muzzle breeds on clear days,
or the lone disabled one in a steaming pool in Houston.
Sundogs appear as low-angled sunlight
passes through ice crystals.
They give observers the impression of two mock suns
on either side of the "true" sun.
as well as here and there.
They are not the opposite of anything; they are just vanishing vanishing.
A millihelen
–which is the quantity of beauty required to launch one ship
–does not apply here.
What goes up
may come down fresh
like petrichor or else may languish–
like junk mail shoved in the cracks of the Wailing Wall.
We look up at our moon and might see our star
in a benevolent, dog-headed saint.
Politically,
I believe in revenge raining down from outer space.
---