Thank you for 40 years of BWR!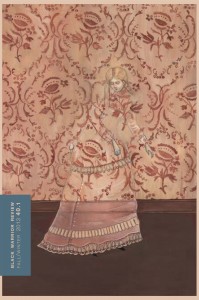 Black Warrior Review is excited to celebrate its 40th anniversary with our readers.
Semiannually since 1974, the staff of BWR has produced issues of innovative poetry and prose. The journal has changed over time and has grown, ever in flux, ever an object of art and words. We now include an eight-page art spread, a themed feature of solicited work, and a flourishing selection of nonfiction. Through the decades we've striven to maintain BWR's integrity and excellence while purveying new and exciting work.
To mark this momentous occasion and anniversary, we began to think about time travel. We thought about our past, present, and future. How did we get here? How will we get anywhere? What are the mechanisms in place? How are we changing and staying the same? How does the act of measuring an experience change our perception of it? What, after forty years, after a hundred years, after a minute, is significant?
To perform our own time travel, we reached out to past editors and genre editors, asking to showcase their current work. We asked for their fiction, nonfiction, and poetry. The response was exciting, and their work will be displayed on our website in the coming weeks.
Read these words while you can, lest we all travel away from one another and no longer inhabit a similar and congenial space. Subscribe to 40.1, our anniversary issue, to read more about time travel by writers like Ander Monson, Wendy Xu, Solmaz Sharif and more.
Enjoy,
Brandi Wells, Editor