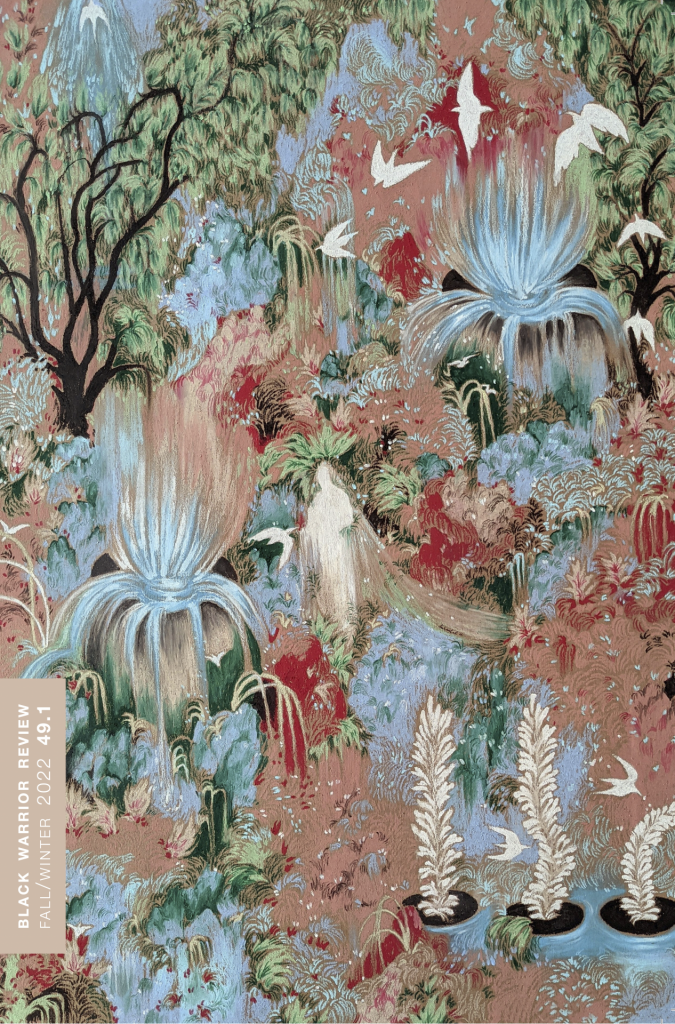 Single Issues and Subscriptions
Single issue: $15
1 year subscription: $25
2 year subscription: $48
Please visit our online store to purchase single issues, subscriptions, and more.
---
Classroom Sets
Break from the monotony of classroom texts! Black Warrior Review is an excellent resource to utilize in the classroom, as a primary or secondary text, to expose students to authors living, breathing, and working in the world around them.
Several of our most recent issues are available for order. Take a moment to review our issue archive to familiarize yourself with our authors and your new classroom text!
We offer many back issues for only the cost of shipping. Other issues can be purchased at the low cost of $8 a text. Ordering is simple—just send an email indicating interest to the current managing editor, at managingeditor.bwr@gmail.com, and we will take care of the rest.
---
Bricks and Mortar
Find BWR at one of these great locations:
Barnes & Noble, Select Locations
Bull Dog News, Seattle, WA
Brazos Bookstore, Houston TX
Quail Ridge Books & Music, Raleigh, NC
Issues Magazines + More, Oakland, CA
The Regulator Bookshop, Durham, NC
Food For Thought Books, Amherst, MA
Book Beat, Oak Park, MI
Chicago-Main Newsstand, Evanston, IL
Writer's Center, Bethesda, MD
Illini Union Bookstore, Campaign, IL
Bookshop Santa Cruz, Santa Cruz, CA
Schuler Books and Music, Grand Rapids, MI
Fog City News, San Francisco, CA
Women & Children 1st, Chicago, IL
Joseph-Beth Booksellers, Pittsburgh, PA, Nashville, TN, Memphis, TN
Square Books, Oxford, MS
Leopold's Books, Detroit, MI
Powell's, Portland, OR
Prairie Lights Bookstore, Iowa City, IA
Book People, Austin, TX
Tattered Cover, Denver, CO
Little Professor Bookstore, Homewood, AL
Paras News Inc, San Diego, CA
Eric's Trip, Atlanta, GA
Newsbeat, Davis and Sacramento, CA
If you would like to carry Black Warrior Review, please email us at blackwarriorreview@gmail.com