19.2 | SPRING/SUMMER 1993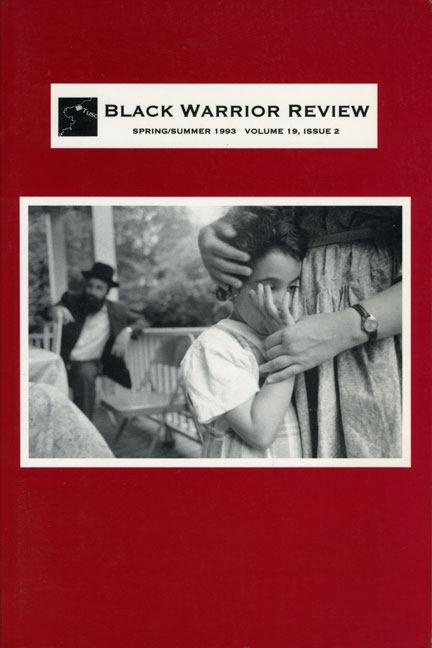 EDITOR: James H.N. Martin                      MANAGING EDITOR: Jo Lee Gibbons
FICTION EDITOR: Leigh Ann Sackrider    POETRY EDITOR: Roger Scott
PRODUCTION MANAGER: Bart Jones
ASSISTANT FICTION EDITORS: Lisa Link Barefield, Hank Bunnell, Cathy Day, Glenn J. Dwiggins, Steven Featherstone, Ashley Gibson, John Hirschman, Kipling Knox, Ray Murray, Christopher Rue, Stan Whatley
ASSISTANT POETRY EDITORS: Rebecca Dosch, Mark Drew, Timothy Geiger, Lisa Spadafora
PRODUCTION STAFF: Cathy Day, Jacqueline Duffey, Steven Featherstone, Ashley Gibson, Ginger Griffin, John Hirschman, Stan Whatley, Susan Wylie
EDITORIAL ASSISTANTS: Hank Bunnell, David Zimmerman
Mark Costello: Lies
Andrew Fox: The Story of Alpha
Diane Lefer: Yasemin
Beth Nugent: Popular Girls
Mark Dawson: Pressed in Spirit: Recent Poetry by Peter Cooley and Peter Wild
Richard Hardack: A Music Seeking Its Words: Double-Timing and Double-Consciousness in Jazz
Leslie Kelen: The Only Way to Live: Interview with David Ignatow
Laura Bernstein: To Those Who Fear Explosions
Loretta Collins: Justine Has a Few Words for the Marquis de Sade
Caroline Hemphill: Do the dead dream of waking?
Susan Holahan: Sister Betty Reads the Whole You
Susan Kolodny: Paros, View from the Harbor
Catherine Marvel: Museum of Comparative Zoology  |  Viral Surgery  |  Physical Measurements in Aphasia 
Laura Mullen: The Visible World
Theresa Pappas: Not Watching the Men  |  His Skin the Color of This Coffee
Freda Quenneville: Having Begonias 
Amy C. Riddell: Criminal Intent
A.K. Ulku: Willow
Ann Vnucak: Anthropology 
Jeff Worley: Sin
Sue Owrutsky: As It Is Written (cover)
Mary B. Campbell: Are Sin Disease and Death Real?