National Poetry Month: I WANTED TO WRITE ABOUT THE ALMOST AND THE ONCE by Cindy Beebe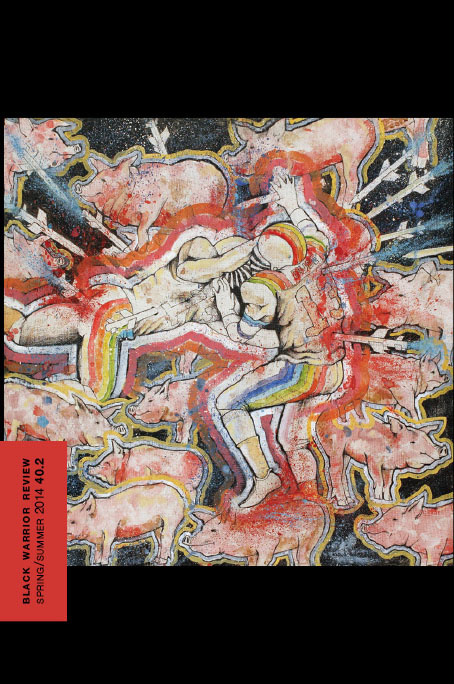 I Wanted to Write About the Almost and the Once
by Cindy Beebe
upon a time my mother almost worked at the Park Avenue Funeral Home. Where she would've
styled the hair of the newly deceased
population there and even the brand new babies.
Her duties would include, of course, to hold the babies so perfectly
formed. Or imperfectly so, and so my mother's
hands would hold the many infant heads so small as
very small melons. Perhaps there would be the fastening of ribbons.
Or bows, with their multitudes of secret folds. Reminiscent
of the body, all the bodies, all the dark and cellular
workings underway. Maybe there would be anointing with
oils portioned out maybe half a
teaspoon each. For each head, or a little more, for the body, my mother's body once held
two dead babies. No I
don't mean to say they are dead now. I mean they owned their own human bodies
once. They were growing them, delicately around their souls.
To believe this you have to believe in
seeds. You have to believe in continuity and
candles, like those birthday candles you blow and blow and they won't
go out. They were very small though. Those bodies, of those babies my mother once
bore and they were blurry. A little slurred and not far enough
along for coffins.
No burial, no preparation for such transitional activities as
going to ground, like peanuts
reinserted. Sent back into the earth. So no bows for them, no oils, no
stylist, like my mother, my mother, my
mother pressing her nose
to an infant head. Breathing in the loam. The loamy scent at the center of
the crown, where the light fell out.
---
This poem is from issue 40.2. You may purchase a copy here.