National Poetry Month: from A HUNDRED THOUSAND HOURS by Gro Dahle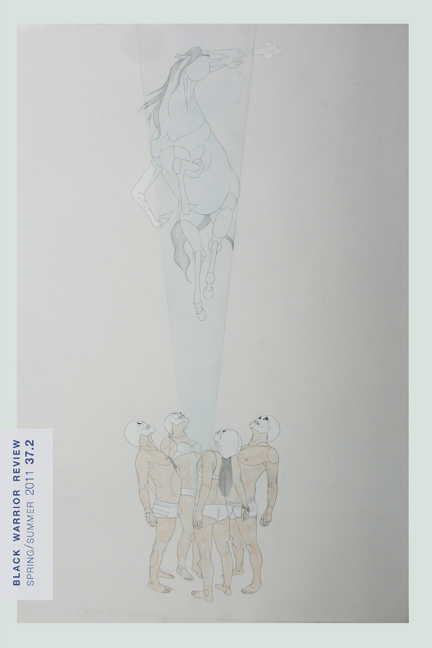 This year, for national poetry month, we asked our assistant poetry editors to pick a favorite poem published by BWR, write a little bit about why they liked it, and record themselves reading it aloud.
"This sequence strikes me more and more each time I read it. The repetition feels almost Plath-like, in building a contained world of duplicitous domesticity–on one hand, things are simple, pretty, even; on the other hand, things are unknown, murky, fascinatingly terrifying. The reasoning here is dynamic, and yet doesn't ever extend beyond its means. I love how uncomplicated the verbs are here, so even when the action itself is weighty, the the candid nature of the narrators directives lead us through the matter-of-fact search for the daughter. I also love how this sequence poem is about loss, and acceptance, and the continual exploration or hunt for explanation, in which we often come up empty-handed, and those ideas are mimetically echoed through the style of translation–the search for the correct word, the proper meaning often unavailable when extracted from its original language, but then comes to mean something new–in its absence grows a new concept of communication." – Shaelyn Smith
---
This poem is from issue 37.2. You may purchase a copy here.