Meet the Editors: An Interview with Editor, Cat Ingrid Leeches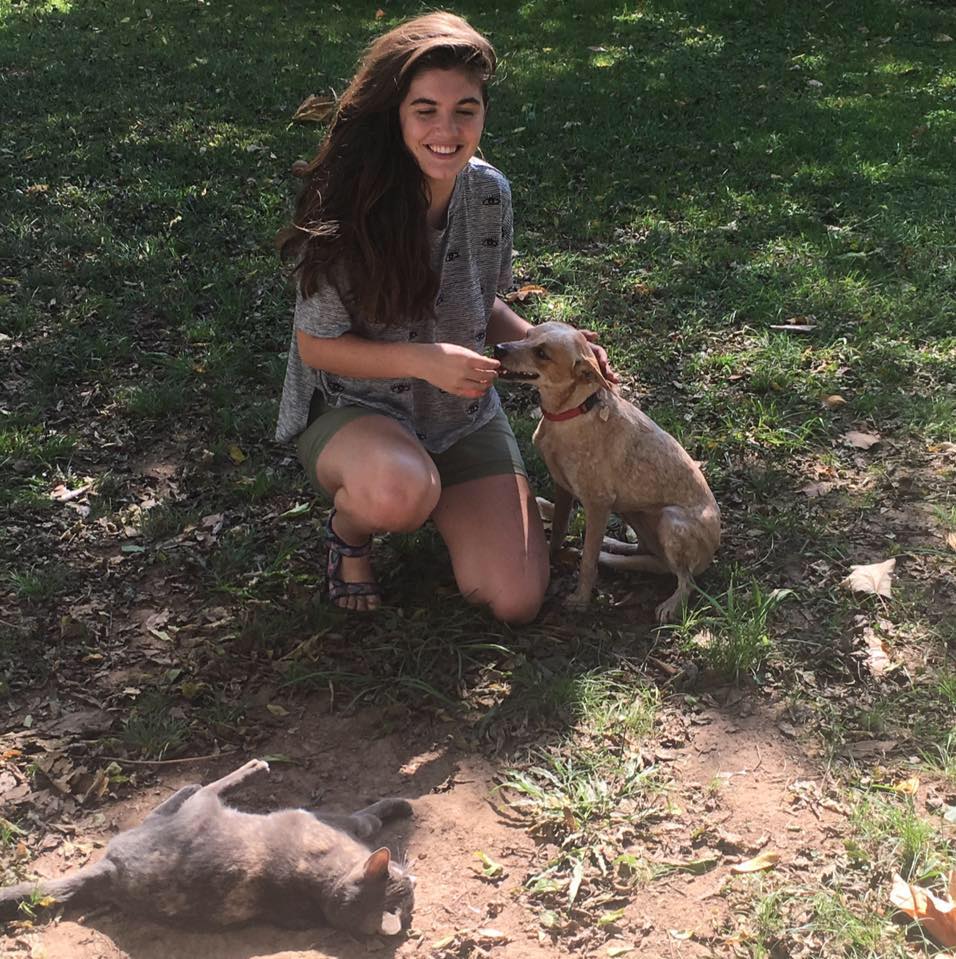 It's a new year and new staff here at BWR. We (the editors) interviewed each other so that you (the world) could get a sense of us as editors/readers. We're pleased to meet you!
---
Interview by WENDY DINWIDDIE
Wendy Dinwiddie: I know you've said BWR was formative to you as a young writer. What was your experience like reading BWR for the first time?
Cat Ingrid Leeches: When I was 18 I kept writing formally strange fiction that was pretty bad (okay, Like REALLY bad) and I thought one day I would come to my senses and "grow up" as a writer and "discover" realism. I kept trying to force myself to write something that at least  looked like a story on the page.
I loved and read BWR before coming to Alabama-  it is a journal that continually features writers and artists who are not only innovative, but playful, political, subversive, and actively pushing against every boundary. When I read this journal for the first time, I discovered that there was a whole world filled with artists and writers who valued risk and narratives outside the mainstream. Finding this world, gave me permission to continue writing my really bad stories (you have to suck at something to be better, right?) But it also challenged me and my notions of good vs bad, and what narratives deserve telling.
WD: We've talked a lot about the necessity of cultivating spaces like BWR for work that takes risks, conducts experiments, commits transgressions. Could you speak about what you see as the journal's mission going forward?
CIL: In the past few years, we've published a wide variety of work. Some of it has been experimental and strange, but all of it has been heartfelt. I want to continue nurturing the journal in this direction. BWR has been leaning especially towards being a safe space for queer, femme, and nonbinary voices.
Women and nonbinary folx everywhere are breaking silences, talking about femme things in the media. We are seeing very public confessions, which you wouldn't have seen, even a year ago. Something in this world is changing. I think it is still important, perhaps more than ever, that we give writers a place to resist and revolt, a place to be dangerous and vulnerable.
I also hope writers feel a connection to BWR, that we are here for them, support them, are rooting for them, and that we a part of their writing community.
WD: One of the things that you have in common with previous editors is your ability to give a generous and insightful reading of every work that comes in the room. What are some of the things that you will be looking for in each genre?
CIL: I want us (the BWR team) to interrogate and actively be aware of how we approach and talk about work. Personally, I'm always drawn to writing that challenges me as a reader- that takes risks and experiments with language and form.
Our team has been having a lot of difficult conversations about how to read for the journal. What does it really mean to honor risk over perfect? How do we meet a piece where it's at, especially when the piece isn't interested in our traditional notions of sense-making?
I really love Jeni McFarland's essay, An Entirely New Milieu: Rethinking the MFA Story, in which she writes:
a woman of color might write a new story, a different story. It might make use of an entirely new milieu, one that leaves the reader  feeling slightly disoriented. Its structure might be new, or its character arc. It might, on the page, read like an extended poem, or an "experimental" piece.
What I'm advocating for is diversity in writing, as well as diversity in writers.
It's not enough, as a journal to say that we are looking for this type of writing. We have to work to make ourselves a space for that kind of writing as well.
WD: Have you ever seen a ghost? What haunts you?
CIL: One of my earliest childhood fantasies was to have sex with a ghost. I blame the Disney Channel movie, Susie Q.
In all seriousness, I remember trying to invite ghosts into my body through sheer force of will.  I also firmly believed that if you had sex with a ghost you could levitate (during and after). And yes, I've seen ghosts, but they have all sexually rejected me.
HOWEVER, everyone really should watch The Spirit of Christmas, on Netflix.
WD: And finally, for the cat people among us, if your cat, Dirtbike, had her own comic book, what would the title be, and what would the first issue be about?
CIL: Dirtbike is an awful creature. She loves to be kicked & loves Kathy Acker (these two observations are not related). If she had a comic book, it would be as if Kathy Acker wrote the script for James Cameron's Titanic and turned it into an erotic thriller. She would emit the iceberg from her own esophagus. She would star as both the killer and the love interest.